UAE is planning to build a model Mars city
UAE is planning to build a model Mars city
In 2017, the U.A.E. announced its ambition to colonize Mars over the next 100 years. They were planning to construct a prototype outside the city of Dubai in the wild.
Mars has a lite atmosphere and low gravity when compare with Earth, the temperature is quite high compared to Earth, these are real challenges for Architects and designer to build the prototype with all other considerations.
The purpose of this project is to resolve the many problems related to the atmosphere and the colonization of Mars.
The City will be made up of pressurized biodomes that are coated with a polyethylene membrane. Oxygen will be filled in all biodomes by applying electricity into underground ice. Solar energy will power and heat the city.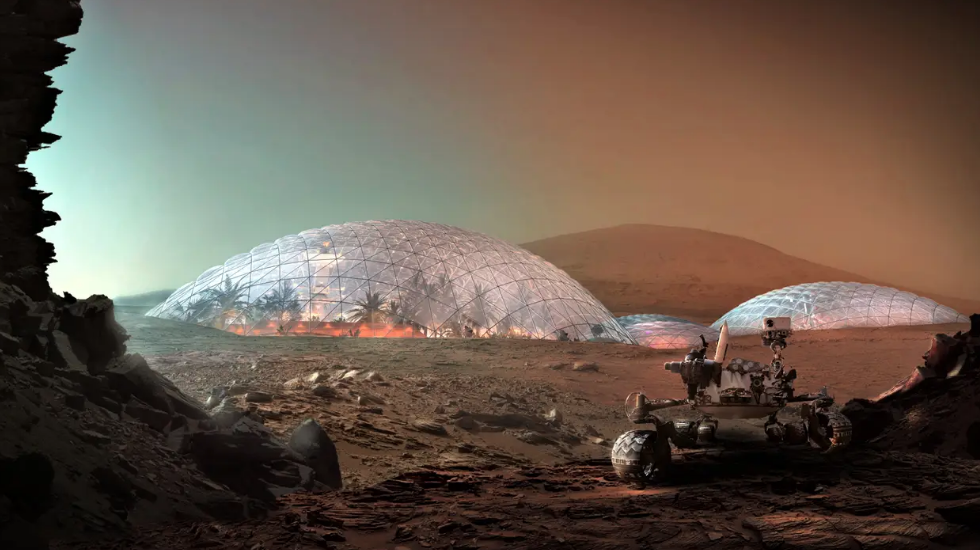 Danish based Bjarke Ingels group has signed on to build this project. The estimated cost of this project is $135 million and the size of the project is over 175,000 square meters, it includes an area for research, agriculture, education and a museum.
Source: engoo news
Image credit: Bjarke Ingels